Feel like you've been thrown off course one too many times?


Just want to understand yourself - and what you're going through, in more depth and detail, with more substance and meaning - than you've ever had before?



This 8 Week Course was designed for you to…
Find that sacred space within yourself, and get to know & understand it so intimately that you're able to get centered and grounded in a real & tangible way again.
I'll provide a combination of teaching, tools and information you'll need to do just that, but more than that - this course will make you think in ways you never have about yourself.
It will ask you to dig deep and uncover that primordial space within you, that psychic space you know that lurks deep within your soul, and from there we'll connect how you understand this wild nature to how your energetic body functions and to your physical self as a whole.
I've learned what it takes to traverse this path of being an Empath, and how to ebb & flow with the energy that surrounds us on a day-to-day basis.
Shifting the perception from one of "having to deal with energy" to one of realizing how amazing this gift of being an Empath is - has been the cornerstone in how I've progressed over the past 2 years since I was thrown into my own awakening process.
I'm far from figuring it all out, but I have negotiated my way through some incredible ups and downs, through my own trial and error and sometimes through sheer grit and perseverance alone, being the most open and aware that I can be in each moment,
I've found there's a lot of worthwhile information out there on the internet. And a lot of motivational & inspiring things to read, but rarely do these things give actionable steps that you can follow to get you feeling like yourself and stable in your energy.
As empaths, we're transmuting so much energy for other sources in this lifetime, and I'm here to help you get a grasp on how you can get back to feeling like yourself, and feeling steady and grounded in a real sense, within your physical body, and within your energy field. And how you can understand how both of these parts of you work together, as the great gift that they are for you as an Empath right here, and right now.
And it's the greatest gift, when we see it as one, and use it to our advantage to keep ourselves steady and moving through life in a way that is much more connected & aligned than we ever thought possible.

I get it…In a world where you often feel misunderstood as an Empath, sometimes you just want a guide map.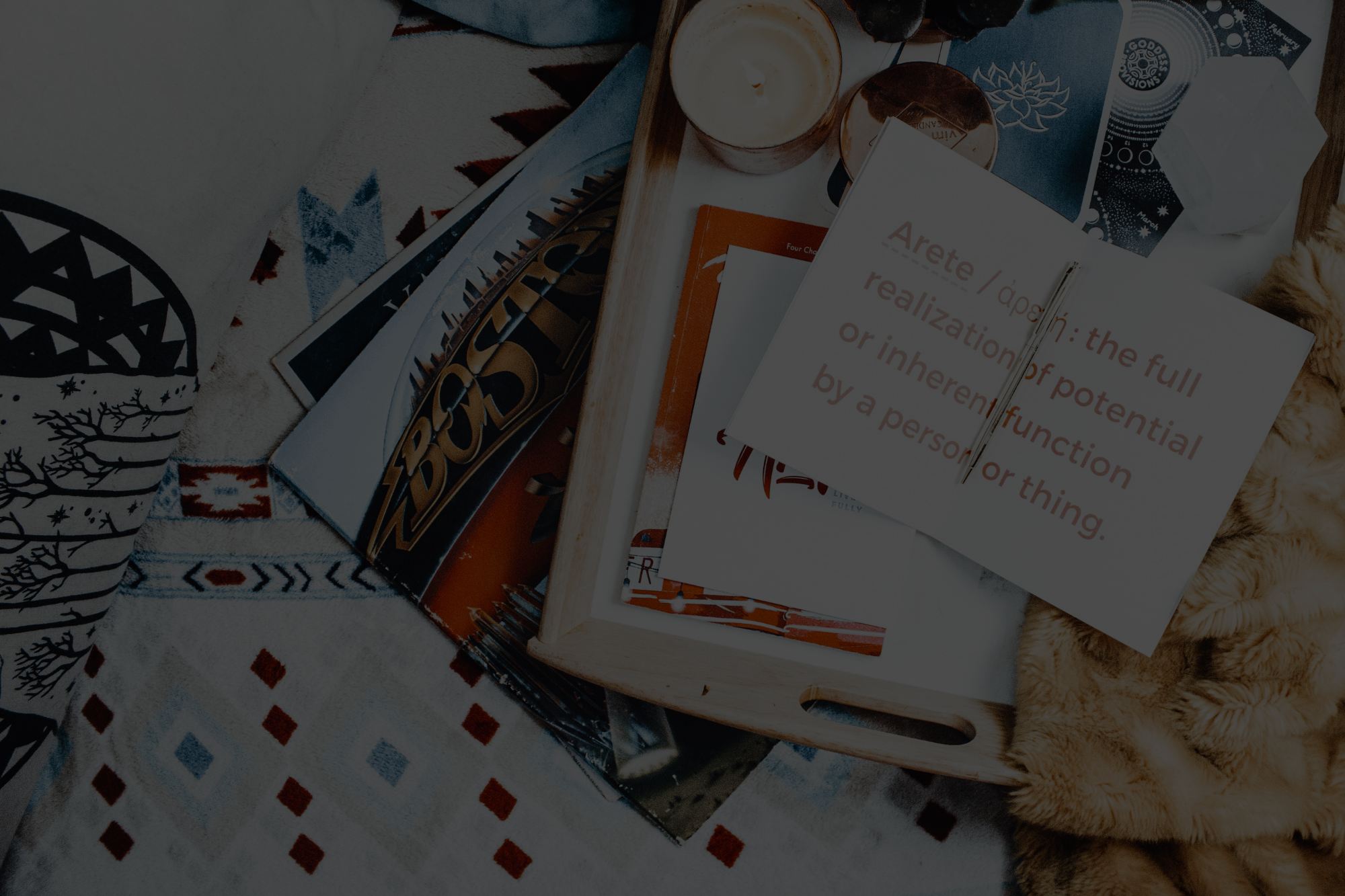 Course Opens this Fall 2019
Join the Waitlist Below for Priority Enrollment
This course includes 8 weeks of self-study modules. You will receive a module each day (Mon-Fri, with weekends off)
Course Opens this Fall 2019, and I will be teaching the course LIVE alongside you each day, adjusting coursework as needed as we move through the information together. This gives both me & you the added benefit wherein if the need arises I can add additional information to best help you learn, grow & heal through our time together. (Specific course content is detailed below.)
I will also be channeling guidance for the group of us every day and adding it to the module for that day.
Daily Channeled Guidance will include: I will tune into the energy of the group each day (M-F) and channel what we most need to hear on that specific day – this can be in reference to what is going on energetically for the Collective, what we are feeling at this time, how we are moving through a specific energetic upgrade/ascension, words of wisdom or inspiration if we hit a sticking point, guidance on healing foods or supplements that we may need to help us along on our journey, etc.
For all of your coursework, workbooks & worksheets will be provided so you can download and keep track of all of our work together.
I will also provide specific guided meditations and energy exercises to tune into your energy, uncover deep subconscious wounds, and to help you heal yourself, which I expressly use myself and that I teach to my private 1:1 clientele.
Here's What We'll Be Covering In Detail…
WEEK 01. WHAT IS "ENERGY"?
Our Spiritual, Mental, Emotional & Physical Bodies
Our Energetic Systems - Including Your Body's Energy Meridians & Nervous Systems.
The Chakra Systems - basic, advanced & crystalline energy sources, and other energy fields of the body/Spirit.
What is Consciousness?
Different Levels/Layers of Consciousness
The Feminine Fire Energy
Getting specific on your unique energy system – and unearthing the soul fire that is contained within every woman.
WEEK 02. CONNECTING TO YOUR ENERGY
Connecting With Your Unique Energy
The Daily Routine You Absolutely Need as An Empath
How to See Your Own Energy
Connecting to Your Spirit Guides
How & Why We Transmute Energy as Empaths & How to Protect Your Energy
How to Filter Out The Ability to See/Feel Others' Energy - & How You Can Turn That Gift Off and On When Needed or Appropriate
WEEK 03. LIVING IN YOUR ENERGY
What Exactly is An "Energy Upgrade"? and Ascension Symptoms
How to Transmute & Process Ascension Upgrades & The Awakening Process
How to Trust Your Intuition 100% & Live Without Fear, Anxiety or Doubt
Karmic Relationships & Why We Have Them, And What They Mean in Our Lives
WEEK 04. & 05. HEALING YOURSELF
Letting Go Of Old Attachments & Why We Need Cord Cutting
The Different Kinds of Wounds We Have: Past Life, Ancestral, Inherited, Bloodline, Childhood, Etc.
What Are You Holding Onto? - Learning How To See & Experience Your Own Wounds
As Empaths, We Absorb & Transmute Others' Energy & Wounding - Learn How to Know What Is Yours & What's Not
Learn What To Do If It's Not Yours
Understand What To Do If It Is Yours & How To Handle It
How to Heal Yourself - For This Course We Will Be Focusing On Healing The Heart Chakra As An Example
Healing a Chakra Block
WEEK 05. & 06. REWRITING YOUR HISTORY
Weeks 5 & 6 Will Focus Heavily on Healing This Lifetime & Unlocking Your Greatest Intuitive Powers & Potential.
During these weeks, you will be given more space and time to complete the healing sessions and meditations on your own, as this work is deeply personal and intimate. You will also be given more time between each module so that you have time to experience fully the healing & recognition you're meant to experience with this deep inner work.
This Week Will Include:
Healing Your Heart - Seeing Through to the Trauma & Pain You've Been Holding Onto
Healing Your Inner Child - Going Inward and Meeting Your Younger Self
Healing Your Past Timelines for this Lifetime/Incarnation
Unlocking Your Intuitive/Spiritual Gifts
WEEK 08. THEMES FOR 2019 - 2020
Themes We're Healing Through for 2019 – Why & When We'll Be Experiencing Them
Opening The Heart – One of the biggest themes we're moving through this year, & why, because we need to be grounded in that authenticity for ourselves.
Identity Crisis
Your Role in the Collective/Why You're Here @ This Time
**ADDED BONUS: A guided meditation to meet your personal archetype for this lifetime. And how you can use this archetype daily to help you embody your Higher Self, by aligning with the thoughts of how you are being & embodying your truest self.





ready to join me?
Course Opens this Fall 2019
Join the Waitlist Below for Priority Enrollment & I will email you before the course goes live.
THIS IS FOR YOU IF:
-You're ready to feel good in your energy again.
-You're ready to take control of your life and learn about your energy systems.
-You're excited to discover the next steps you're meant to take on your spiritual journey.
-You're willing and able to look inward and do the necessary self-healing work to move you forward.
-You're able to commit to 30 min every day for the next 6 weeks and make this work (and yourself) a priority.
THIS ISN'T FOR YOU IF:
-You're not an empath or intuitive.
-You aren't willing to do the necessary deep inner work & look inward for your own healing.
-You do not want to make this work a priority for you over the next 6 weeks.
-You don't care about your spiritual journey, or learning about your energy systems.
If you're ready to join me…
Course Opens this Fall 2019
Join the Waitlist Below for Priority Enrollment & I will email you before the course goes live.
Work with me 1:1 for the next 8 weeks and we'll walk through the course content together. You'll receive the entire self-study course + 1 x 60 Healing Session & 1 x 60 Call with me each week.